Services

Our Real Estate Services
Tailored to Your Needs
The success of a real estate project, whether it's a sale or a purchase, is equally dependent on the quality of the business partners involved in this important transaction. With more than 30 years of excellence in real estate in the Mont-Tremblant area, Team Naud has built, and continues to cultivate, an important network of experts and partners in several related fields. Our network of trusted associates is at your disposal for all services related to the acquisition or sale of your property.
Property Evaluation
When you trust our team with the sale of your property, we perform a free property valuation as we register it. Several criteria are taken into account in the evaluation of your property, including its physical, functional and architectural characteristics, as well as the status of the current real estate market and a comparison with other similar properties in the same area. In some cases, it will be necessary to call upon a professional appraiser, and we have recognized partners with whom we can connect you to.
Home Staging
Let experts make your property shine in its best light, enough to make any potential buyer swoon. Halfway between interior design and styling, home staging is a great way to showcase your property to clients who may be interested in your house or condo. Giving a memorable, tasteful first impression is the best way to accelerate the sale of your property, and to negotiate the price at the time of the sale. The choice of a reputed professional is therefore crucial to help you showcase your property's true value by harmonizing décor in a way to make it stand out during visits.
Professional Photography and Demonstrative Video
Professional, quality pictures and videos are a must for a successful real estate sale or rental. They not only showcase your property, but also promote a lifestyle that can be associated with that type of property and location - a lifestyle often sought after by potential buyers. The visual details provided can also have an impact on the number of qualified visits.
To allow our clients to highlight the charm and elegance of their home, we use the services of professional photographers and videographers.
Mortgage Specialist
Have you found the perfect property? It's just as important to find the best rate and lower your monthly mortgage payments in order to enjoy your new investment with peace of mind. For the financing of your real estate project, we work with mortgage rate experts who will provide you with personalized support and educated advice in this unique real estate and financial market.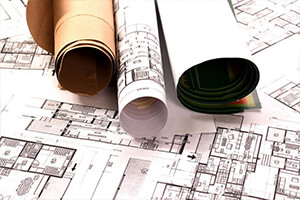 Renovation Project With a Contractor
Transform your new Mont-Tremblant property into a peaceful haven with complete peace of mind. Having contributed to the transformation of many luxury homes, cottages and condos in the area, we refer you to the best local contractors to complete your turnkey projects. A stylish home that meets regional building standards will increase the value of your real estate investment.
Taxation
In the real estate industry, certain aspects of taxation can be tedious, and you may find yourself in need of personalized guidance. In order to make the most of your real estate transactions and avoid unpleasant surprises, it is important to receive sound professional advice specific to your situation.
A Local Network at your Service
We ensure that your integration into your new community is as pleasant as possible. To do so, we are proud to collaborate with a network of local partners who offer you the best service in the area. No matter the need, whether it is related to real estate, vacationing, personal services (medical needs, babysitting, pet care, etc.), or anything else, Team Naud will gladly refer you to an expert from our network. Together, we are dedicated to helping you succeed in your real estate projects and to providing you with the best experience in Mont-Tremblant and its region.
Contact us to find out more about our services and partners.