Discover our range of real estate services in the Mont-Tremblant Area
With over thirty years' experience in real estate and in business, Michel Naud has been involved in over 1,000 transactions in the greater Mont-Tremblant region. His knowledge of the region and his excellent reputation have enabled to build and maintain a strong network of specialist experts and partners, and by making use of the network of trusted advisors that he provides access to, you can benefit from a complete range of services covering every aspect of the sale or acquisition of your property.
PROPERTY ASSESSMENT
If you entrust the sale of your property to us, we will carry out a free assessment when you list your property with us.
Several different criteria are taken into consideration when assessing your property and its value, including its physical characteristics, its features and its architectural style, as well as comparisons with other, similar properties nearby.
You may wish to use the services of a professional appraiser, and we have well-established partners whom we can recommend to you.
HOME STAGING
Half way between an interior redesign and a simple restyle, home staging is a tool that highlights the best aspects of your home for potential buyers. Making the best possible first impression is the best way to speed up the sale of your property, and the best way of negotiating the sale price.
It's therefore vital that you choose the right professional to help you to maximize the value of your property, as well as making sure that the interior décor is as it should be when potential buyers visit.
PROFESSIONAL PHOTOGRAPHY
Professional quality photographs are essential, because they not only bring out the best features of your property but also present it in the best light by giving greater visual information to encourage people to visit who have already established their interest in the property.
Using a professional real estate photography service is therefore highly recommended to maximize the potential from visits to your home.
MORTGAGE SPECIALIST
Have you found your dream home? It's just as important to find the right mortgage and minimize your monthly payments. That's the role that specialist mortgage advisors fulfill, enabling you to benefit from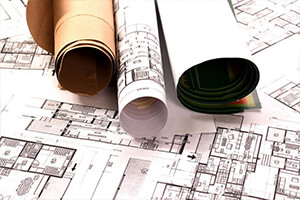 RENOVATIONS WITH LOCAL BUSINESSES
Have you just bought a property in Mont-Tremblant with a view to carrying out renovations? We can introduce you to the best local craftspeople and construction companies to provide you with a turnkey solution for your project.
TAXE ADVICE
In the world of real estate, some aspects of taxation can be highly complex, and you will probably require personalized support and advice. To make the most of your real estate transactions and avoid any unpleasant surprises, you need targeted advice that is specific to your personal situation.
OUR PARTNERS
Together, we are dedicated to providing the complete range of services to support you in achieving successful outcomes for your real estate sales, purchases, and renovations, in Mont-Tremblant and throughout the region.
Discover our partners here – and contact us for further information.